MASIERO, is in constant fervor and continues its brand consolidation strategy and its promotion of new collections and iconic items on international markets by participating for the first time in High Point Market (22-26 October 2022), a leading furniture show in the United States, through its subsidiary MASIERO USA LTD.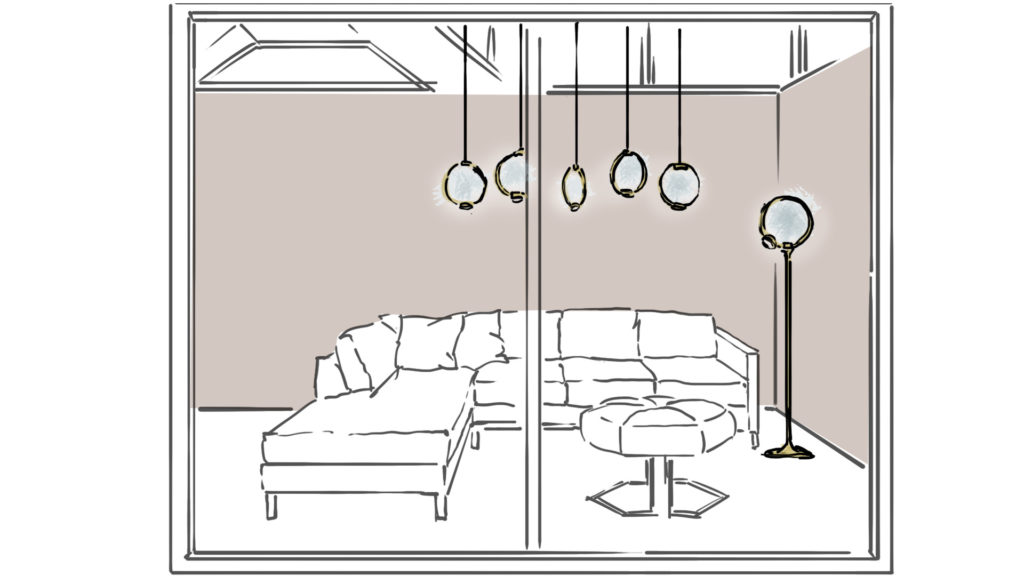 At the autumn edition of High Point Market, Masiero will be showcasing some of its most representative models in terms of materials and design, alongside the latest collections, Posy and Iglù, premièred at Milan Design Week in June 2022.
Iglù (2022, designed by Oriano Favaretto): a collection of harmonious compositions of metal spheres suspended in mid-air. These fixtures diffuse the light through a protective wire mesh, turning the spheres into true jewels of light. The source is a LED embedded in each sphere, which projects regular patterns onto the surfaces.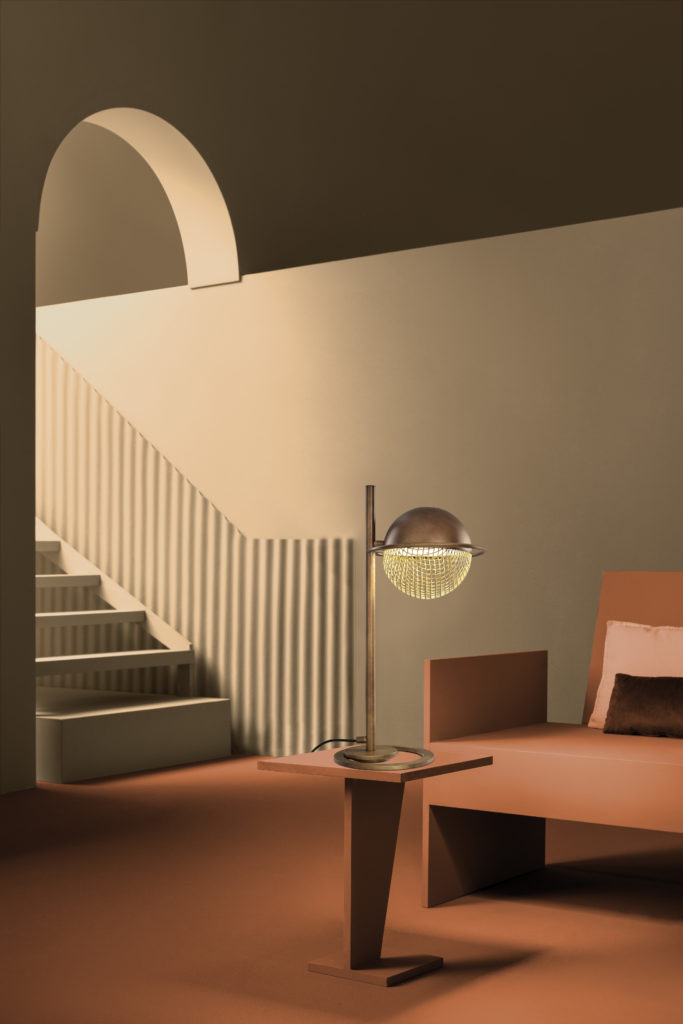 Posy (2022, designed by Sara Moroni): a very personal, visually striking yet elegantly minimalist bouquet of light. A brass bar structure in a sleek, brushed galvanic finish supports one or more opal glass diffusers. The collection comes in a wide range of designs, shapes and sizes, including single and multiple suspensions or flower-like bunches.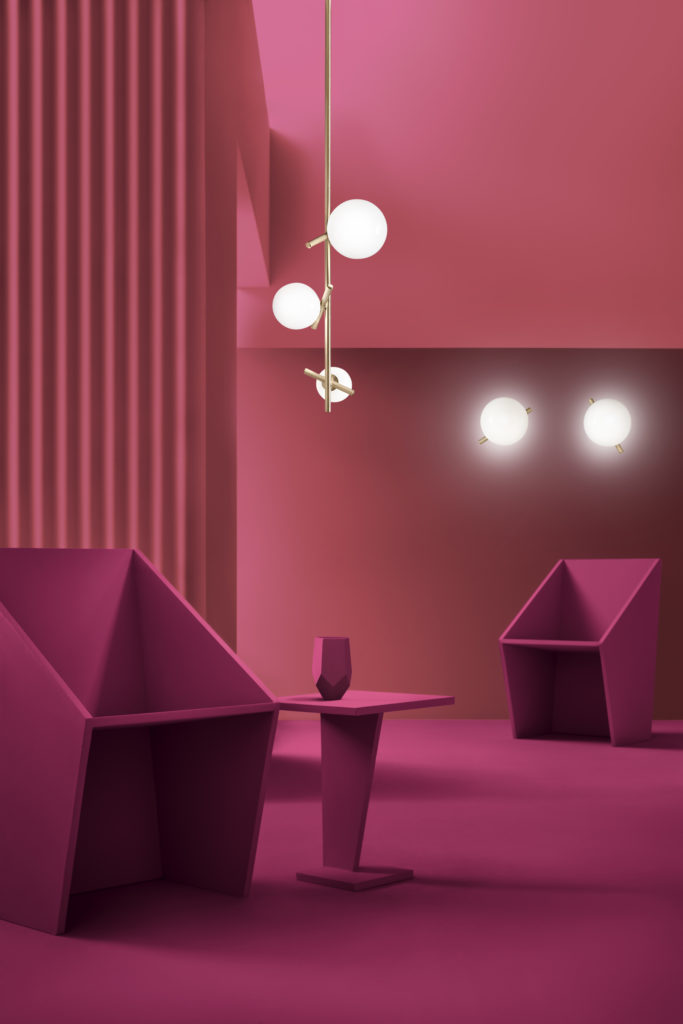 Horo (2021, designed by Pierre Gonalons): great decorative all-rounders, for a collection of ceiling, floor, wall and table lights. A golden metal structure contains a disc of prism-effect glass with a distinctive diamond finish or alternatively of striking marbled-effect glass. In 2021, Horo was honoured with the Good Design Award, a prestigious international award, in the lighting design category.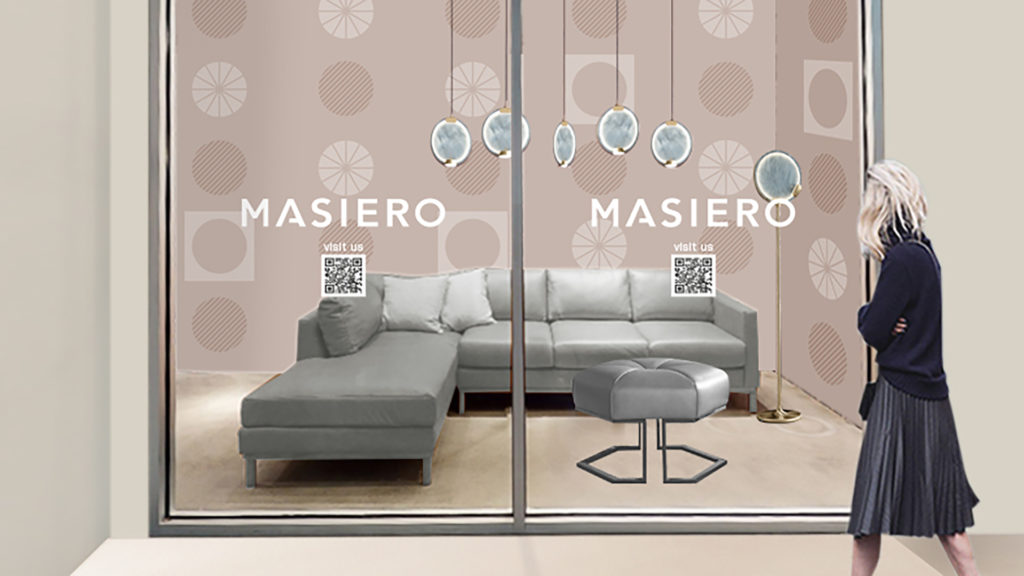 Vegas (2021, designed by Marc Sadler): inspired by Las Vegas architecture, this is a "Timeless Classic" collection of striking suspension lamps, combining the classicist, geometric style of large Art Deco lamps with a more contemporary pairing of glass and metal via the most advanced craftsmanship methods. Thick glass is subjected to a particular heat process that deliberately deforms the pieces, resulting in exquisite strips of extremely similar but non-identical glass featuring trapped air bubbles – just like the works of the great master glassmakers – giving each lamp an evocative charm of its own.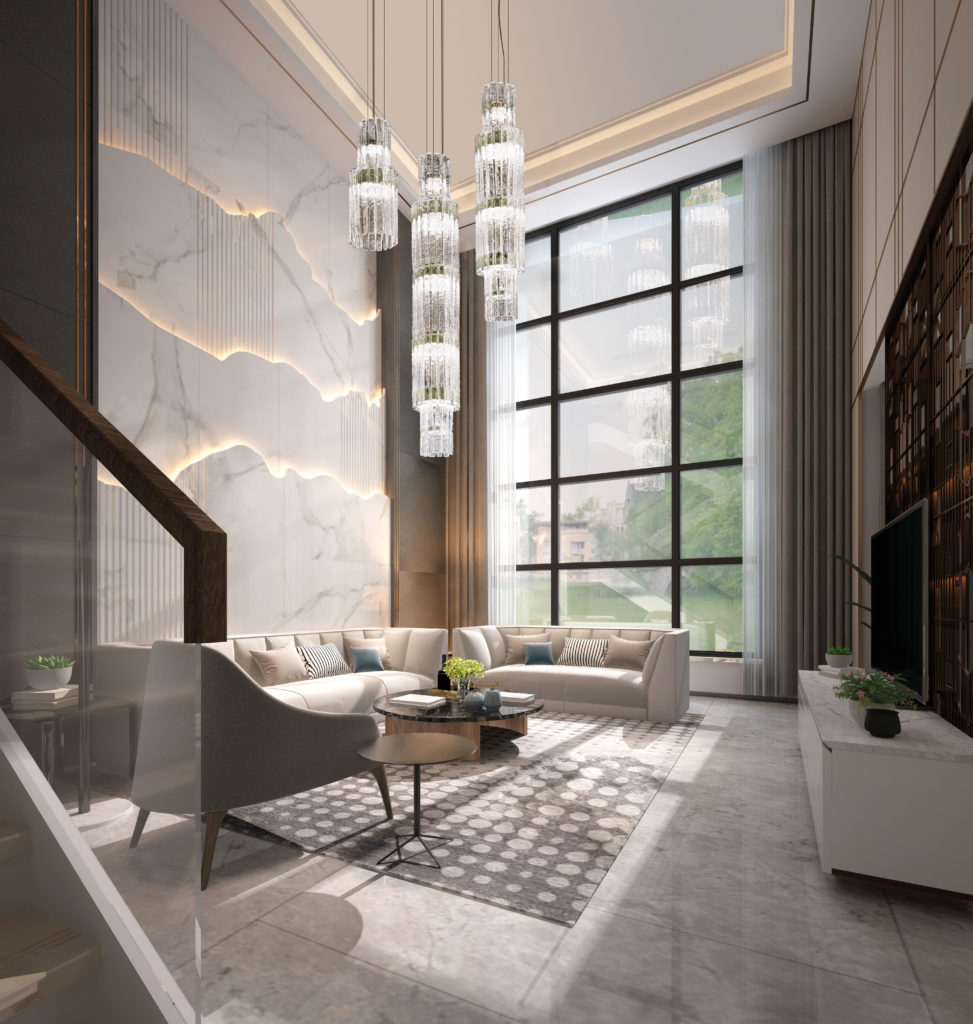 Nappe (designed by Marco Zito): original suspension lamps offering a contemporary take on tassels, traditionally a decorative element of curtain ties. The project comprises 10 variously shaped metal elements and trims that can be combined together to produce compositions with three, five or ten light sources, arranged in a line, circle or rectangle.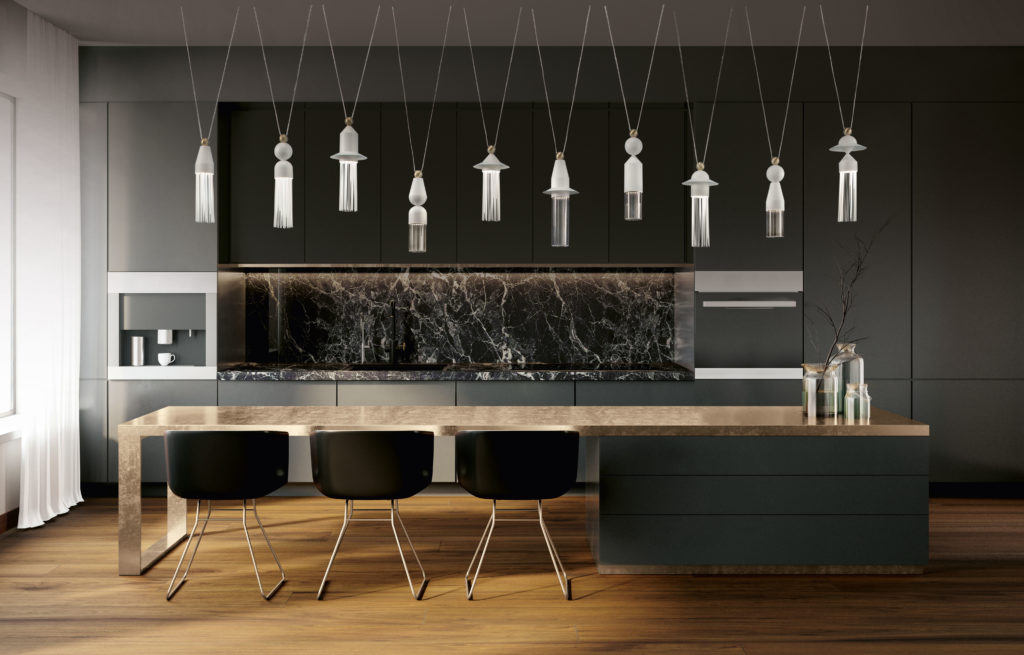 Sound (designed by Giovanni Battista Gianola): a family of stylish lamps that diffuse light through slender metal rings encasing a double circular diffuser in white, blown, silkscreened glass. The fixtures come in striking multiple suspension versions, but also as floor, wall and table lamps, available either in a brilliant brushed gold finish or in an elegant two-tone variant in brushed brass and matte black.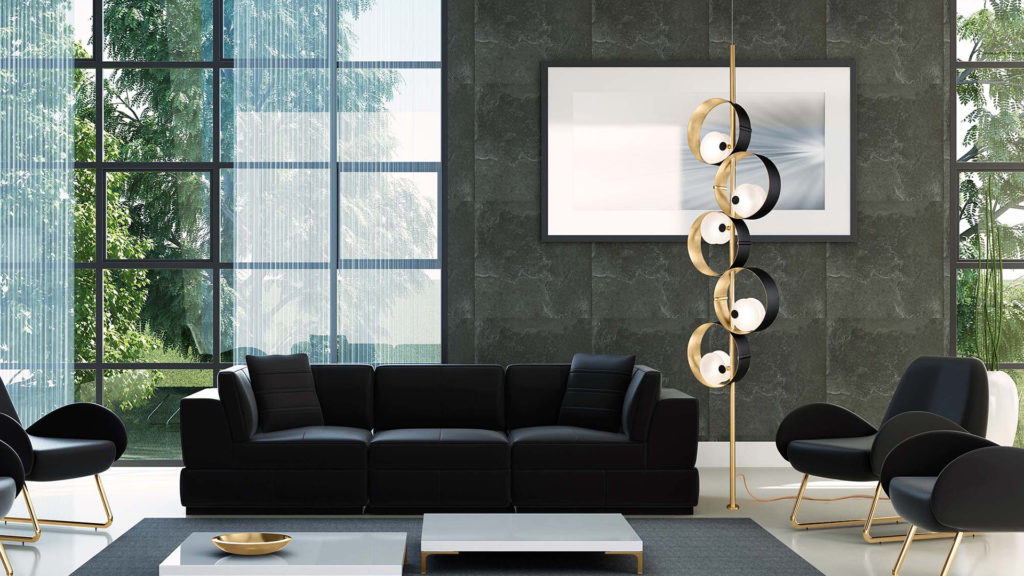 Honicè (designed by Oriano Favaretto): variously sized rectangular slabs of translucent onyx marble, the marmor alabastrum of the ancient Latins, rich in veins and set in a suspended frame of matte gold metal. A LED light source allows the light to filter through the polished onyx diffuser, enhancing the beauty of the surface and its timeless elegance.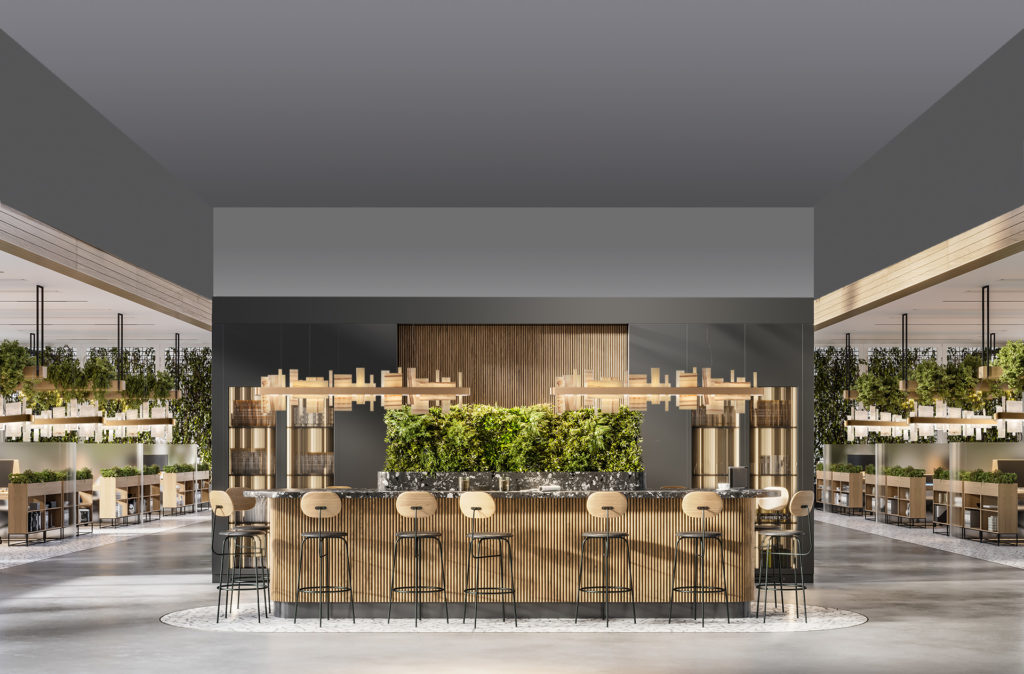 Olà (designed by Masiero Lab): first designed more than ten years ago by the Masiero creative laboratory, the simple round or oval structure in painted metal of these fixtures contrasts with the luxurious cascade of pendants in coloured glass or transparent crystals, making the Olà family of lamps one of the brand's best and longest selling collections.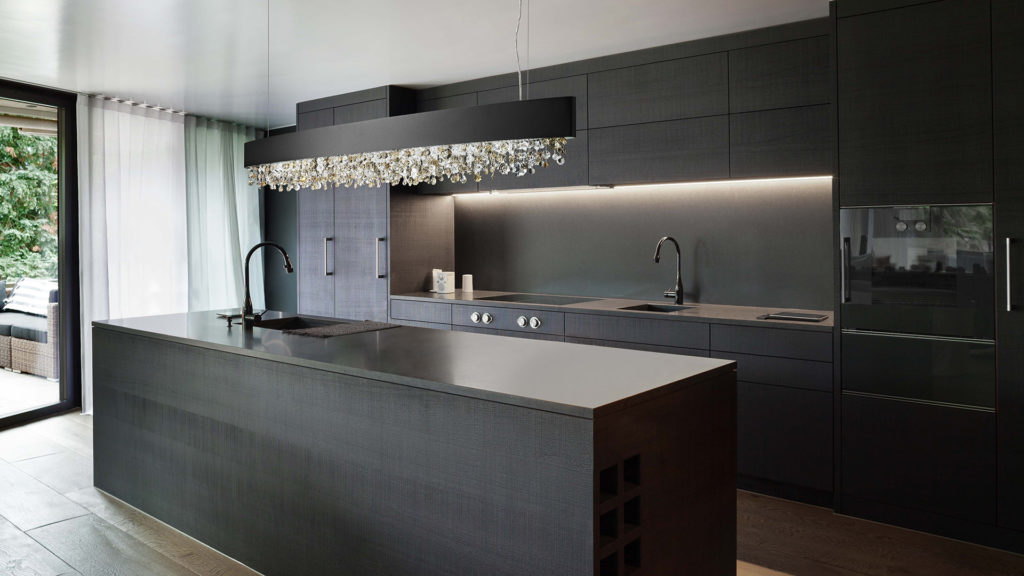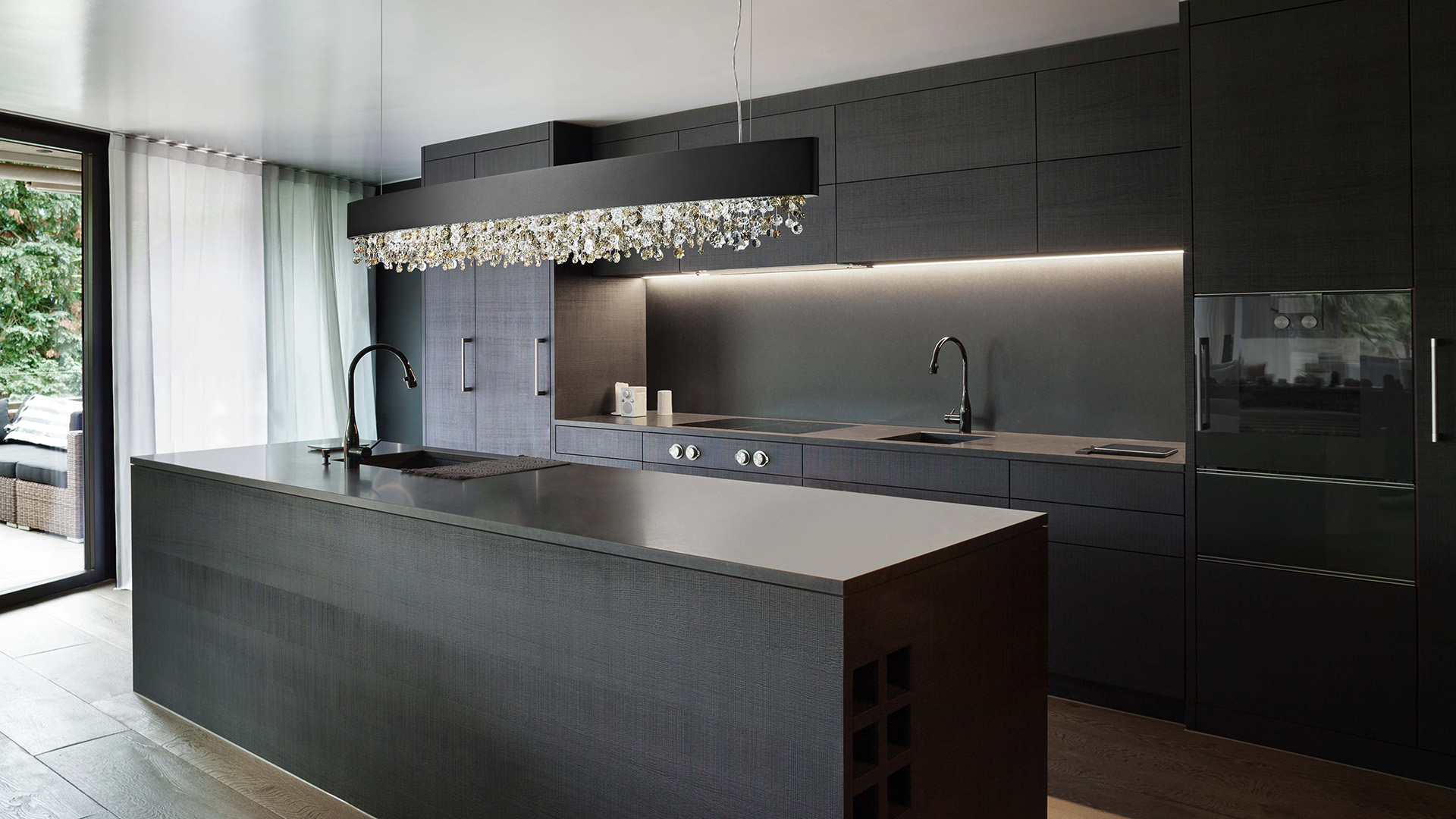 EVA (designed by Masiero Lab): an evolution, in terms of design and materials, of the classic chandelier, here featuring a polyurethane and resin structure and aluminium shades.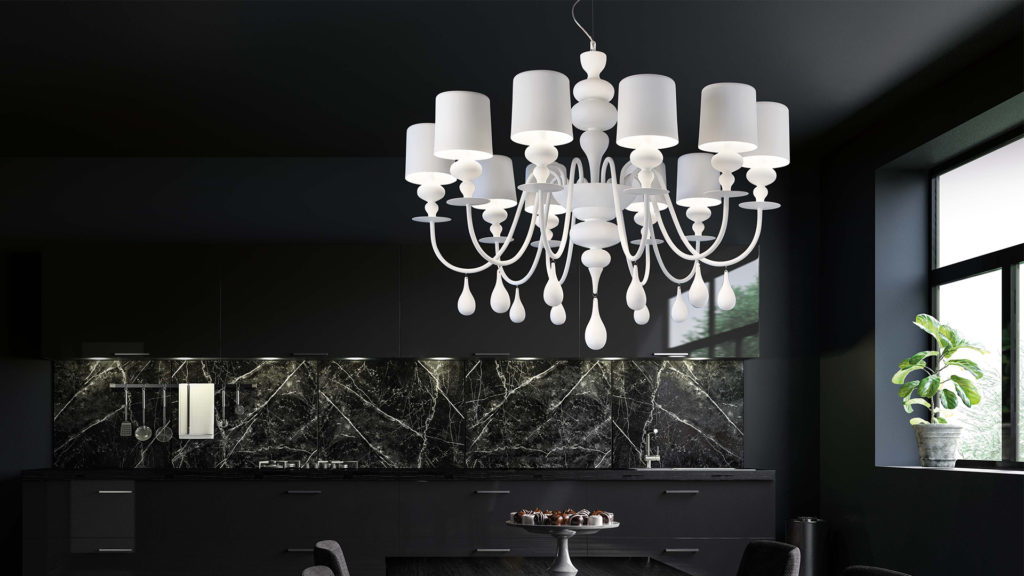 Palm (designed by Mammini Candido): an original modular system of wall lights in the shape of a fan or stylised leaf to be arranged at will. These lamps can be used to form veritable wall decorations due to the extensive range of materials – such as gold leaf, faux leather, fabric and wood – in which the slender metal structure can be coated.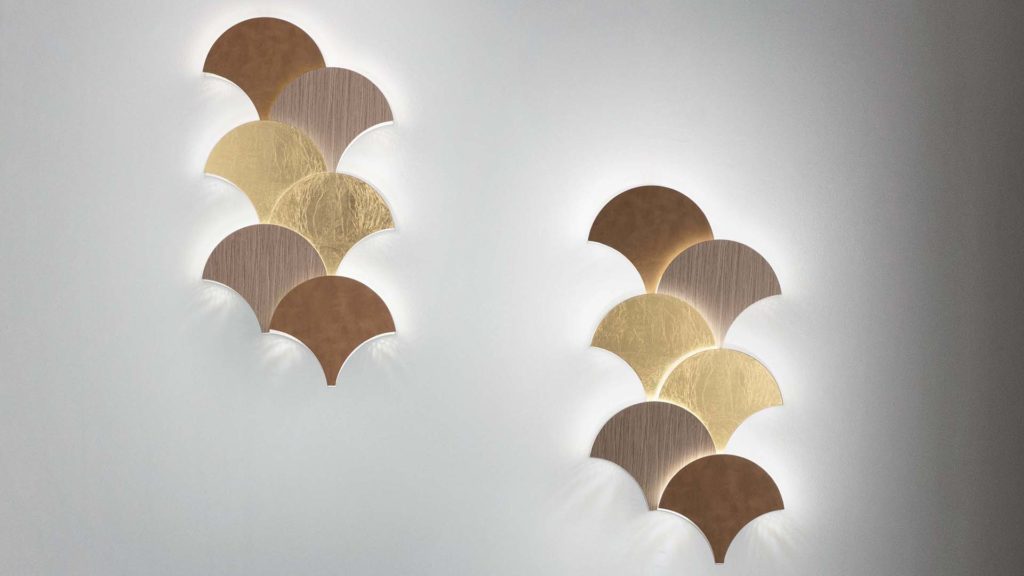 Come to visit us!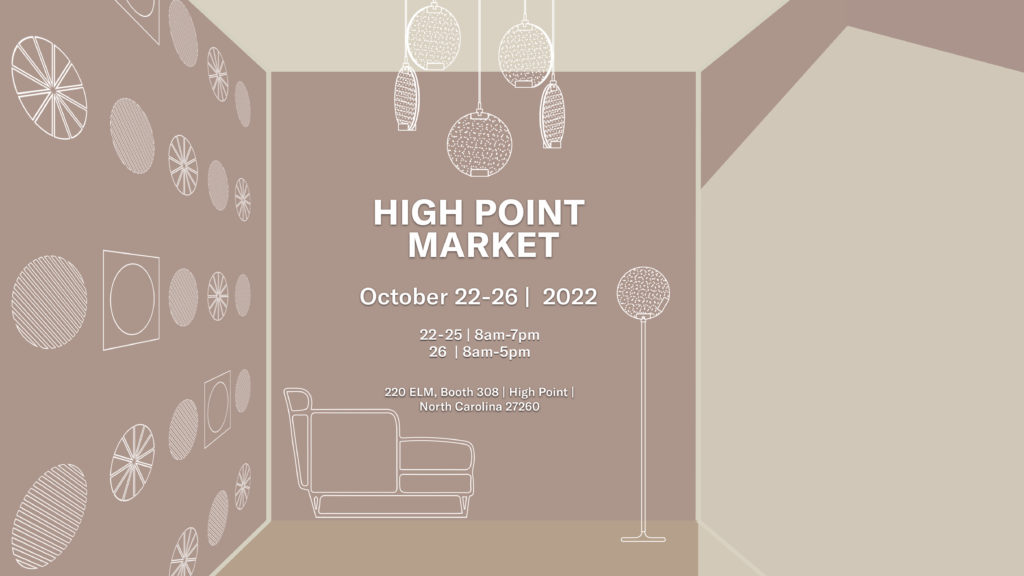 Author of the article
Alessia D'Alesio
Global Marketing & Communication Manager, Masiero